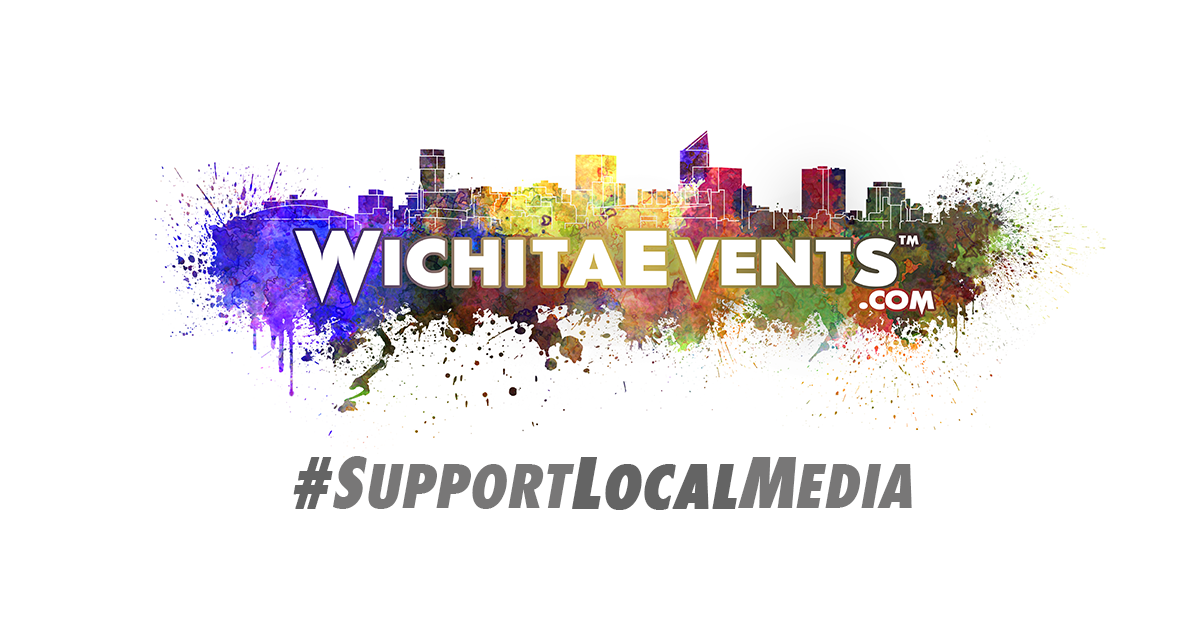 Successful live events take a lot of time and money to produce. Even the smallest of events need to be well-planned to ensure the attendees of your event have an enjoyable experience. You've most likely spent hours of your life planning every little detail of your event, so… make sure that your online event listings are functional, and that they look great!
Have you ever stumbled on a intriguing Facebook Event, only to see that the event details don't include any times, dates, locations, or any information to further explore? That is event-planning suicide!!! Why spend your time and money hosting and promoting an event… only to post it online using incomplete or otherwise "lazy" descriptions?
Whether you're posting an event on WichitaEvents.com, Craigslist, or even on Facebook, its worth taking your time to list the details, features and images of your event thoroughly. Lets take a look at some of the things you can do to ensure your event is a success…
When should you post your event online?
This is the most important question, but it is also the easiest to answer. The answer is… YESTERDAY! The sooner you post your events on the internet, the better. Think of your event listings like a piece of bait on a fishing line. If you want to guarantee that you "catch a fish", you want to leave your bait in the water as long as possible in case any fish swim by. The same is true for the internet. The longer your event is online, the more chances people have to discover it, its that simple.

Which websites should you post your event on?
The Facebook "Events" feature is (sadly) failing. It has become difficult for users to sort and filter events. In addition, people are sharing fewer Facebook Events than they were a year ago for one simple reason… Facebook Events are harder to discover on Facebook now unless the host of the event pays money to Facebook to "boost" their event. So, other than Facebook, where should you post your events? Here are a few places…



WichitaEvents.com
Our site of course!!! WichitaEvents.com is the most complete and thorough listing of events in the Wichita, KS area. Thousands of real, local Wichitans use our site each month to plan their fun, as well as use our site as a resource for their own promotional websites and blogs. Also, when you post your event to WichitaEvents.com, your events will appear in our email campaigns that are sent to THOUSANDS of event-going Wichitans each week. List your event with WichitaEvents.com first so we can start helping you promote your event TODAY. No other website on earth promotes more events in Wichita, than WichitaEvents.com.
Kansas.com
As the official website of the Wichita Eagle newspaper, Kansas.com does its best to add as many events as possible to their calendar. While Kansas.com doesn't list nearly as many events as WichitaEvents.com, their website still attracts thousands of readers and you can list your event for free.

KSN Community Calendar
As Wichita's affiliate for the National Broadcasting Corporation (NBC), KSN "Channel 3" does their best to include as many community events as they can on their website. KSN often mentions their "community calendar" during live broadcasts. Again, you can add your event to KSN's community calendar for FREE.


Images
The promotional image or "featured image" you choose for your event will act as an online billboard that will grab people's attention before they even read the title of your event! So… choose your images wisely!!! Here are some tips:



Use the same image on all websites.
Just like a company logo, you want your image to be seen and recognized as often as possible. The image you use to promote your event on WichitaEvents.com, should be the same image you use on Facebook and other sites. You want people to see your same image over and over again until they recognize it.
Use human beings in your images when possible.
People like seeing images that give them an idea of what to expect at your event. Always choose to use human beings over text-based graphics. Promoting a band? Show a picture of the band and NOT their logo. Promoting a charity event in the park? Use an image of people smiling and having fun, NOT just a bunch of text with event details. Show potential attendees that your event will be enjoyable, or… what to expect otherwise.
Use center-weighted images when possible.
Images display different on different websites. If someone shares your event on Facebook, the link will look different than when they share it on Twitter, or Instagram. Different websites will crop (cut) your image so it looks good on their website. A great way to ensure that the links for your events look great on all websites, is to use "center weighted images". A center-weighted image, is an image that has a main focus on the center of the image, with nothing of "major" importance around the outside edges of the image, especially text. This will ensure nothing important is cut off when people share it on any site. For example:
Here is an example of a GOOD, center-weighted image:
Here is an example of a BAD image:
Event details and descriptions
How thorough should your event description be? VERY!!! The more information you can give to your potential event attendees, the better! If you're going to have food trucks at your event, don't just say "there will be food trucks". Be sure to tell everyone WHICH food trucks will be there. Do you have four different bands playing at your event? Be sure to list every single band individually as opposed to simply saying "live music". When you arrange for a food truck, or a band, or a magician, or a comedian to be at your event, be sure to utilize their fan base to draw people to YOUR event! If your event listing looks great and mentions them… they will share it to their fan base, which is GREAT for you!

When writing your event description, use a conversational tone like we're using now. Speak directly to your audience, as opposed to writing a description that sounds like a robot. Get excited about your own event! It's okay to use these !!!!!!!!!!!!!!!! (just don't overdo it). Let people know how much fun your event will be and ask them to join you!

Make sure that before you post your event, that you add your contact information as the "organizer" of the event in case any potential event attendees would like more information from you about your event.

Lastly, it is important that you confirm your event details before you post your event online. Think about this… if you post your event online to four different websites, and then 30 days before your event, one of your bands tells you that they took another gig, you'd be forced to go back to all those websites and change the description! So, make sure the details of your event in rock solid.
You're almost ready…
Make sure that when you're promoting your event, whether online or in-person, that you always try to see things through the eyes of your potential event attendees. Think about what they want to see and hear about your event… then give it to them! Its that simple!

If you need help listing your event on WichitaEvents.com, or need assistance with your center-weighted graphics, just contact us, we're always here to help our local Wichita community to ensure the events in Wichita are fun and SUCCESSFUL!