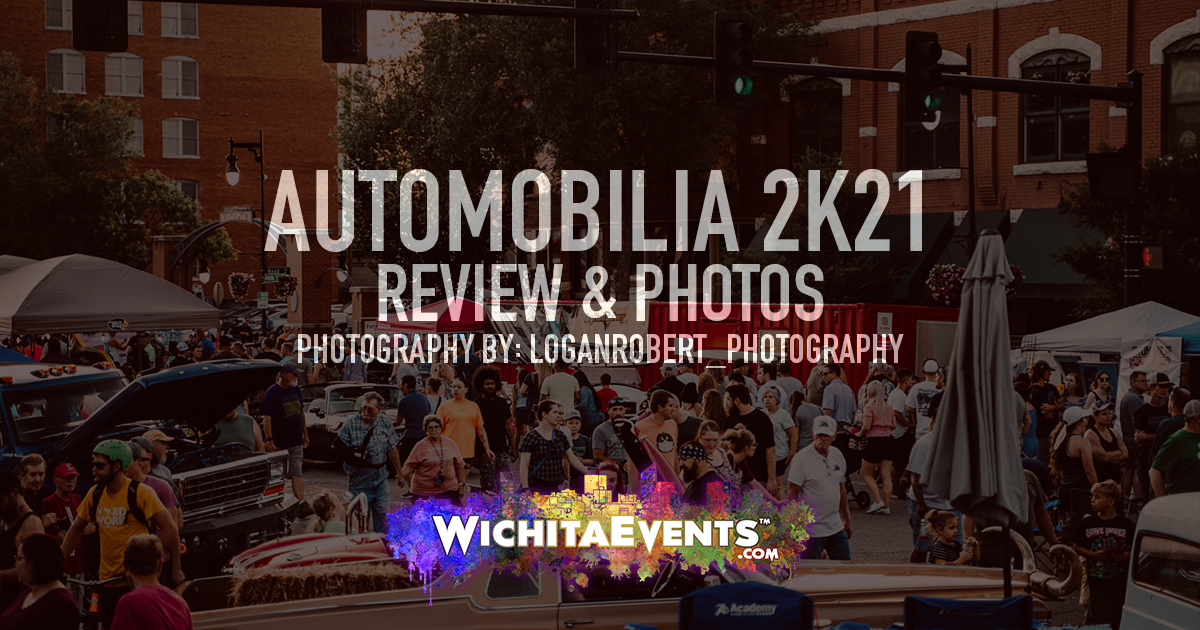 Automobilia 2021…
We were excited when Automobilia 2021 was announced because, as many of you, we've been attending Wichita's Automobilia Car Show for over 20 years! Over the last two decades, Automobilia made some major changes including where it is located. You can imagine our excitement when we heard that in 2021, Automobilia would be shutting down Wichita's main downtown drag on Douglas Street all the way from Hydraulic to St. Francis!!!
Saturday, July 10th 2021 was a perfect 82 degree summer evening in Wichita, KS with a slight breeze out of the west, so we grabbed our backpacks and called @LoganRobert_Photography to join us. Logan is one of the mid-west's premiere automotive photographers, so naturally, we asked him to snap some pics for us!
As we made our way down the narrow side streets of Downtown Wichita, we began to catch faint whiffs of fried food and race fuel, two things that get our motors pumping! If the soaring rock ballads of Joe Durt and accompanying applause were no indication, the roaring engines notified us that we had arrived at one of the largest annual car shows in the State of Kansas, much less Wichita!!!
With Automobilia 2021 taking place on Douglas this year, there was a lot of room for both show vehicles and spectators. Somehow however, even with all that elbow room, Automobilia 2021 was still felt "packed to the brim" with an estimated 1,300 parking stalls for show vehicles alone!!!
Not only did the Automobilia organizers fill their show with cars for every taste from all walks of life, but they did a fantastic job of including a bunch of great vendors like Shift Auto Society, magicians Bootstrap Bill & Rainbow Star, and awesome food vendors that included one of our favorites… Smokin Diner!!!
In summary, the 2021 Automobilia Moonlight Carshow & Street Party was a complete success! This year was one for the history books, but we'll let @LoganRobert_Photography's 50+ photos tell you the rest of the story….