ICT IV's Jasmine Douangpraseuth and Meghan Graham in collaboration with Lauren Axman from River Root Wellness bring you a mini wellness retreat your body will thank you for.

Itinerary includes:

5pm-6:15pm: ICT IV will offer custom Wellness IV infusions designed to decrease stress, boost immunity, target fatigue and provide detoxification. During this time we will also have Song Bird pressed juice for guests to nourish their bodies and incredible vendors to discuss healthy natural products for your body.

6:15: Guests will get into a relaxing position and Lauren will begin a sound bath. This spiritual, cleansing music is a meditative experience where guests will be "bathed" in sound waves. If you own a yoga mat it is recommended to bring that along as the sound bath experience will invite you to lay horizontally on the ground.

The combination of the wellness infusion, nutritious juice and sound bath will encourage change and balance the energy of the participants. This will provide a great state of relaxation and harmony in the body.

This event is organized by "Team Jasmine for Visionary of the Year" and 100% of the proceeds will go directly to fundraising for the Leukemia & Lymphoma Society.

Tickets for this event are $75 for all above listed items and value of the ticketed items is approximately $135.

ICT IV Hydration
616 W. Douglas
Wichita, KS 67203
(316)372-6667
www.ICTIVhydration.com

– Wichita Events & Things To Do –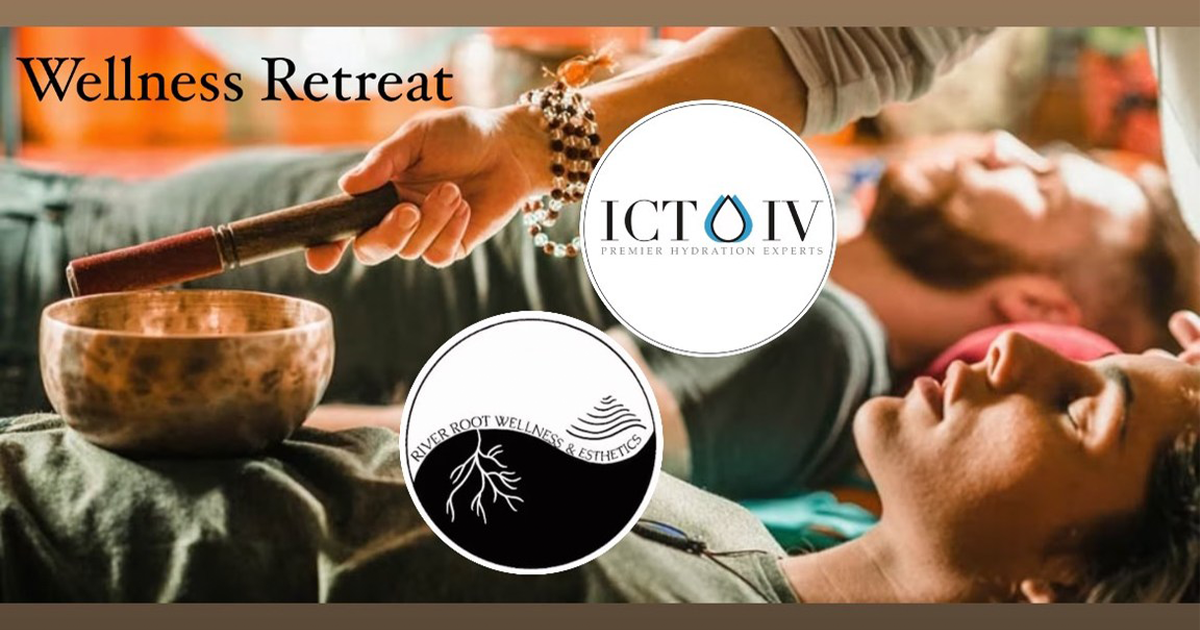 Saturday, April 1st, 2023 @ 05:00
ICT IV Hydration