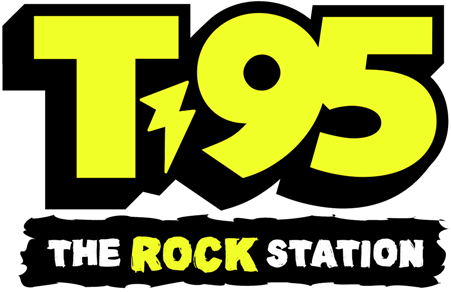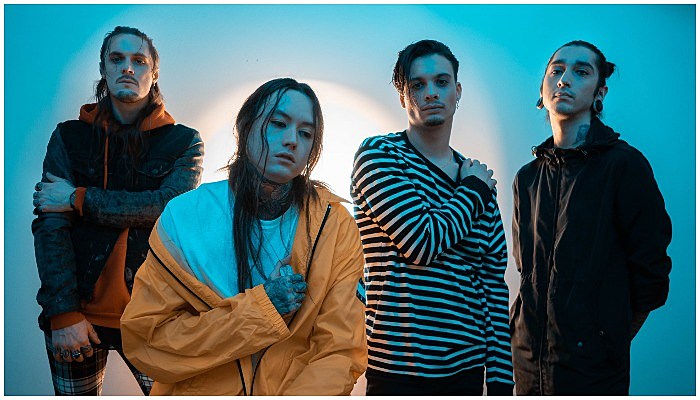 Bad Omens slither through boundaries, only to ultimately choke convention in the process. The quartet—Noah Sebastian [vocals], Joakim "Jolly" Karlsson [guitar], Nick Ruffilo [bass], and Nick Folio [drums]—materialize with ghostly atmospherics, striking hooks, and the tingles of sensual high-register harmonies uplifted by cinematic production. Racking up over 250M worldwide streams to-date and earning acclaim, the band present an uncompromising and undeniable vision on their third full-length album, THE DEATH OF PEACE OF MIND [Sumerian Records].

"Making the record changed us as songwriters and musicians. In many ways I feel like it set me free as an artist because every decision made in the writing process was for myself, with no fear for anyone else's expectations of what our third album should sound like. Be it our fans or our record label."

They've always wielded this level of magic though…

The group's 2016 self-titled debut, Bad Omens, yielded fan favorites such as "Glass Houses" and "The Worst In Me," which eclipsed 20.4 million Spotify streams. On its heels, 2019's Finding God Before God Finds Me spawned "Dethrone" [9.5 million Spotify streams] and "Careful What You Wish For" [8.8 million Spotify streams]. Along the way, they toured with numerous marquee acts and received tastemaker praise.

After their first headline tour was canceled mid-way at the top of the Global Pandemic, the band found themselves at home in Los Angeles with plenty of time. Where they absorbed and imparted a different palette of unexpected inspirations. Channeling what the frontman describes at times as a "cursive sound," they embraced a newfound confidence and boundlessly loose creativity. Anything went in the studio, and all "rules" were broken. Noah and Jolly wrote, produced, and engineered the music themselves while GRAMMY® Award-nominated producer and songwriter Zakk Cervini [Halsey, Grimes, Poppy, blink-182] lent his talents with the mix and master. Challenging himself, Noah decided to "make a track sampling items around the house, none of which were musical instruments."

This ultimately became the framework for the first single "THE DEATH OF PEACE OF MIND." Claps puncture the icy soundscape as his voice stretches from a breathy moan into an evocative and entrancing hook, breaking from a whisper into the seductive chant, "It wasn't hard to realize. Love's the death of peace of mind." It culminates on a climactic scream uplifted by a distorted crunch.

"The whole record really details the loss of peace of mind," he explains. "The lyrics in the title track are a little more specific in terms of the conflict at the heart of something more intimate and personal."

Text OMENS to 49798 for Venue Pre-Sale info on 2/15
Text ROCK to 49798 for concert updates

Concessions and full bars open featuring Nancy's A-Maize-N Sandwich Booth.
All Ages
Acts subject to change
Wear your Cotillion merch and jump to the front of the GA line.
Coat check is open during events to check your coats, hats, merch and more. Coat check is located next to merch by the front doors. All sales are final. No exchanges or refunds unless a show is cancelled or postponed.

The Cotillion
11120 W. Kellogg
Wichita, KS
www.TheCotillion.com

– Wichita Events & Things To Do –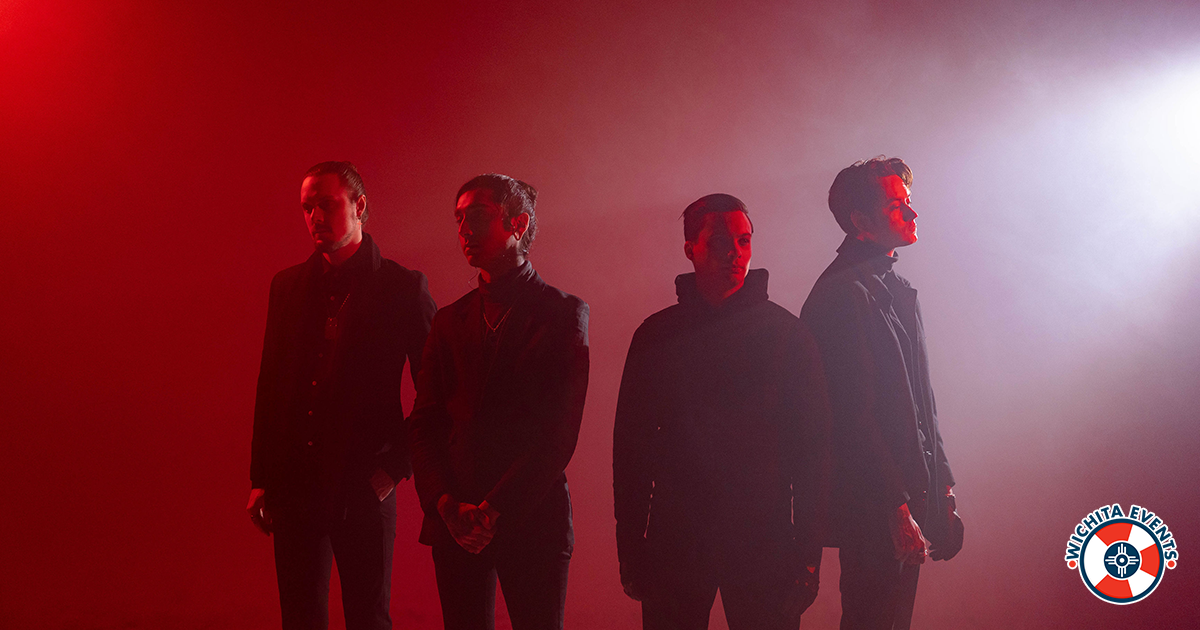 Sunday, June 4th, 2023 @ 07:00
The Cotillion