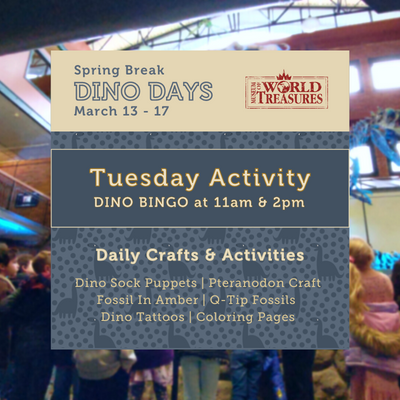 Spring Break: Dino Days
Monday, March 13, 2023 | 10:00 AM – 5:00 PM

Tickets: $Regular Admission

Join us this Spring Break at the Museum and immerse yourself in a world of exhibits! Our dinosaur themed activities are a must-see, and the best part is they're FREE with admission and available all week long. Take part in daily activities like making dino sock puppets, crafting amber stones and Pteranodon models, creating dino fossils from q-tips, getting dino tattoos, and enjoying our coloring pages.

DAILY SPECIAL ACTIVITIES

Monday, March 13: DINO STORY TIME at 11am and 2pm
Tuesday, March 14: DINO BINGO at 11am and 2pm
Wednesday, March 15: Exotic Pets Wichita at 1pm with live animals
Thursday, March 16: MAKE DINO ART at 11am and 2pm
Friday, March 17: PHOTOS WITH DINOS at 11am and 2pm

SPRING BREAK MEMBERSHIP SALE
Don't miss out on our Spring Break Special! Receive a 15% discount on Museum memberships.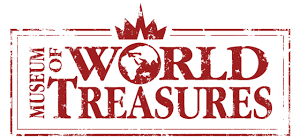 Museum of World Treasures
835 E. 1st St
Wichita, KS
www.WorldTreasures.org

– Wichita Events & Things To Do –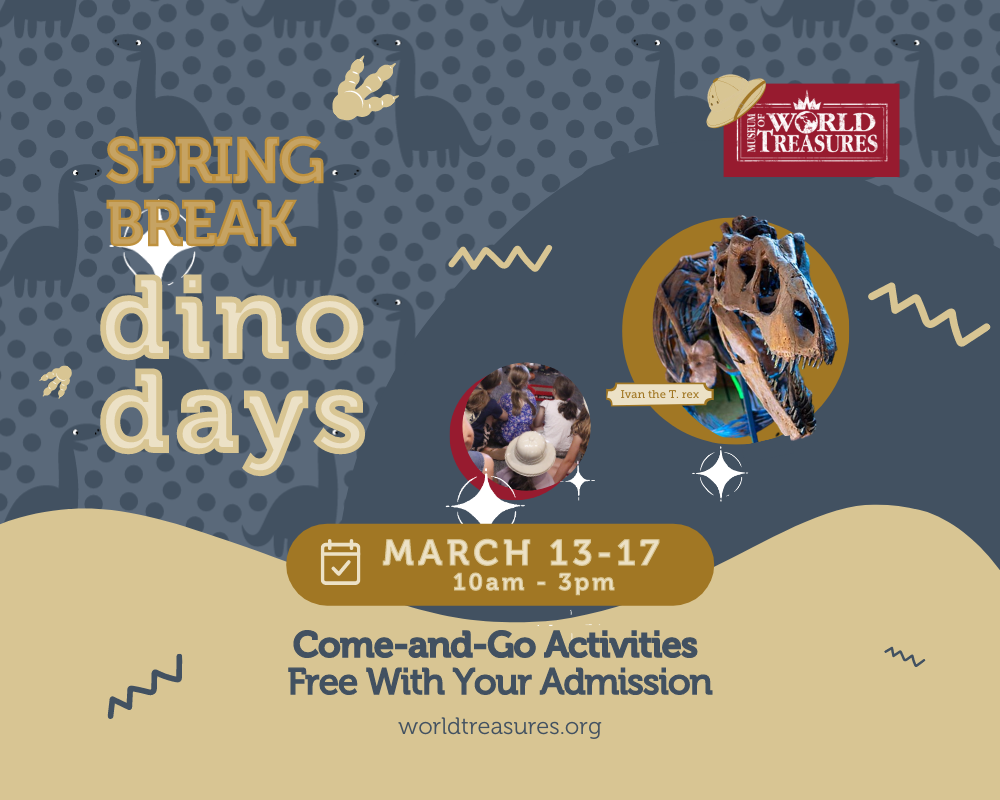 Tuesday, March 14th, 2023 @ 10:00
Museum of World Treasures