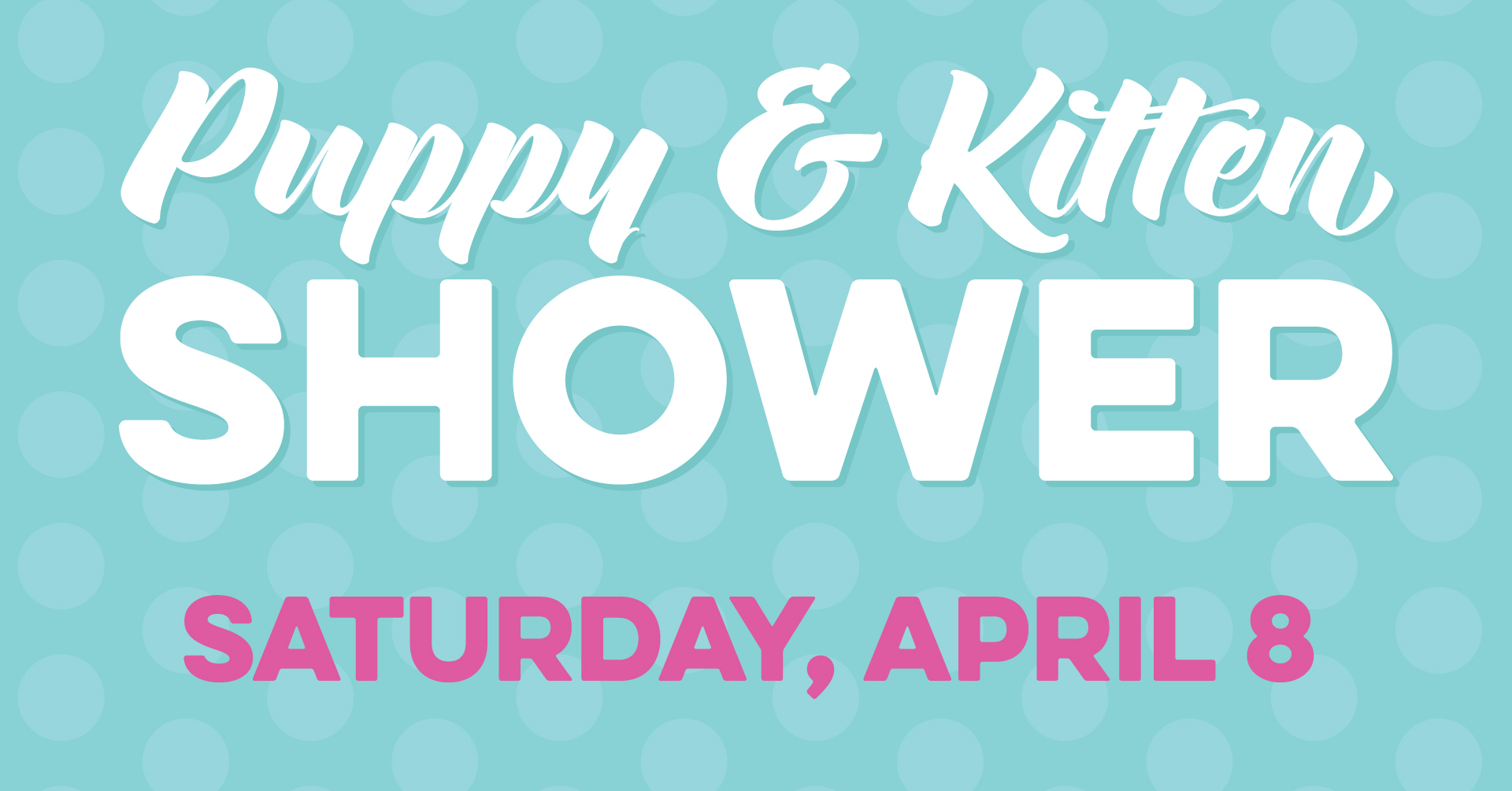 WE'RE HAVING BABIES!!
And by that we mean we're having A LOT of puppies and kittens in foster care, so we're throwing a baby shower to get them supplies! The shower will be here at KHS in our Learning Center, and you can shop our Puppy & Kitten Shower Amazon Wishlist at our ticket link to prepare for the big day. We're also hoping to have some cute puppies and kittens at the event for you to snuggle with, so come get some fur baby love! We'll have yummy snacks and refreshments, too, and fun games!

We're so excited to meet you at this adorable event and teach everyone all about our foster program!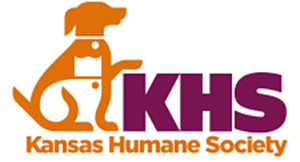 Kansas Humane Society
3313 N Hillside St.
Wichita, KS 67219
(316)524-9196
www.KShumane.org

– Wichita Events & Things To Do –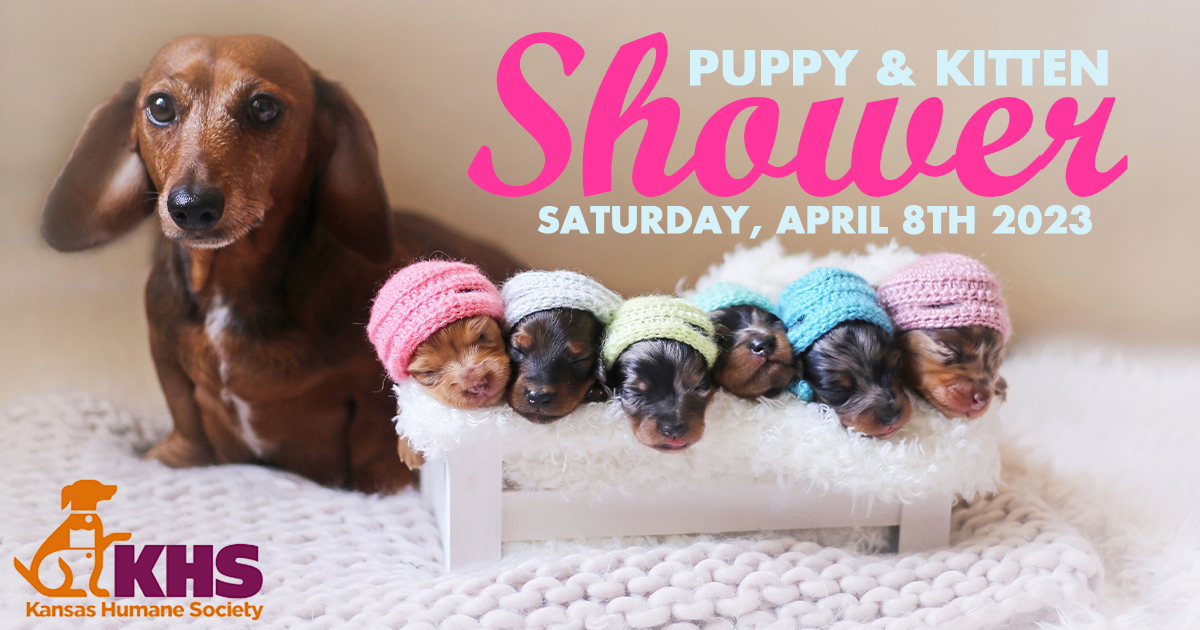 Saturday, April 8th, 2023 @ 01:00
Kansas Humane Society