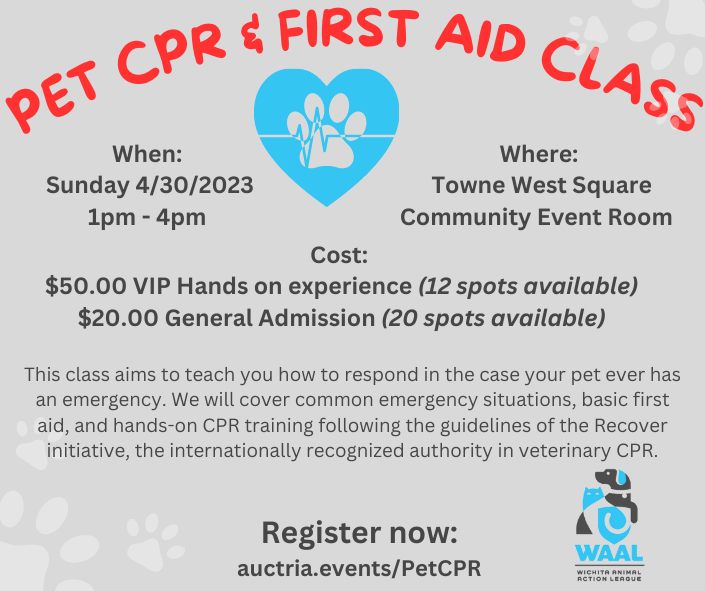 Do you ever wonder what you do if your dog collapsed, or your cat started choking? Here's your opportunity to prepare yourself by learning potential life-saving techniques!

The certified instructor will guide you through basic first aid, and CPR training for dogs and cats. There are 12 VIP spots open for those wanting to practice directly on the animal mannequins and another 20 spots for owners wanting to audit. We guarantee that no matter which option you choose, you will walk away feeling more confident in how to handle an emergency situation with your pet!

*No pets in class please!
We will be providing snacks and drinks to all attendees.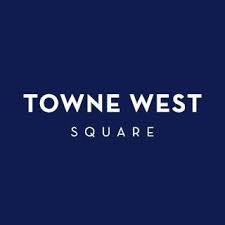 Towne West Square
4600 W. Kellogg
Wichita, KS 67209
(316)945-1236
www.TowneWestSquare.com

– Wichita Events & Things To Do –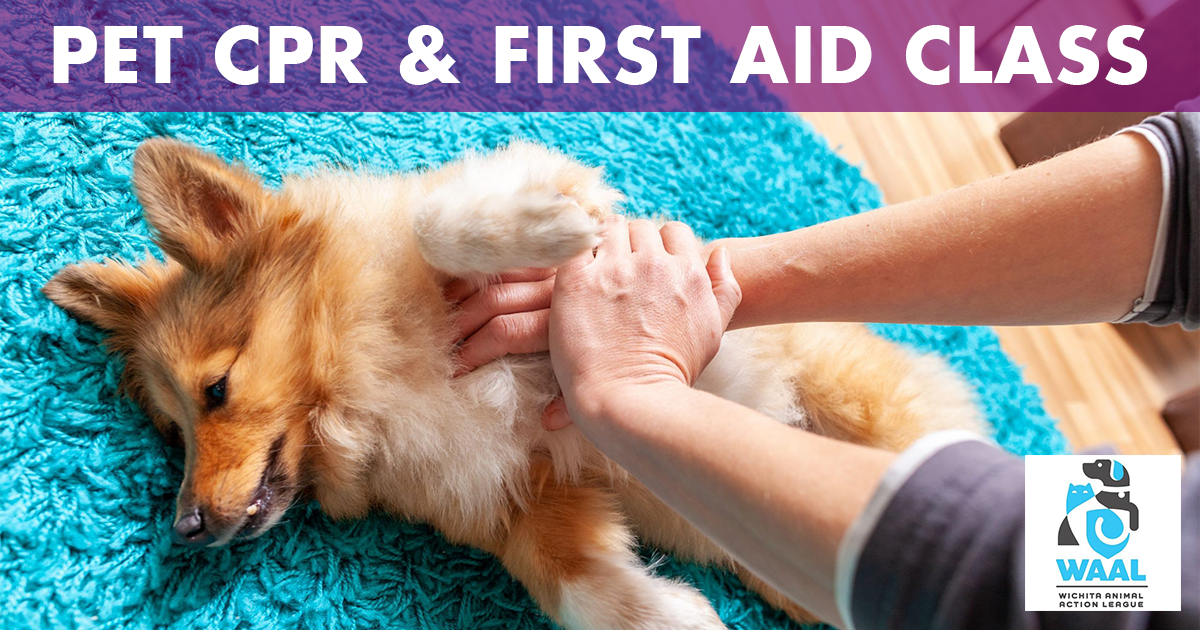 Sunday, April 30th, 2023 @ 01:00
Towne West Square