Event Info
This. Is. Monster Jam™!  The most unexpected, unscripted and unforgettable motorsports experience for families and fans in the world today returns to Wichita for an adrenaline-charged weekend from February 25-26, 2023.  At Monster Jam®, world champion athletes and their 12,000-pound monster trucks tear up the dirt in wide-open competitions of speed and skill.

Monster Jam drivers are trained, world-class male and female athletes who have mastered not only the physical strength and mental stamina needed to compete, but the vital dexterity to control 12,000-pound machines capable of doing backflips, vertical two-wheel skills and racing at speeds up to 70 miles-per-hour to produce jaw-dropping, live motorsports action seen around the world.
Pit Party Info
Experience the action up close at the Monster Jam Pit Party! Meet your favorite drivers, take pictures and get autographs all while getting an inside look into the world of monster trucks. Pit Passes are available for $20 and are only for the 1 PM shows on Saturday, Feb. 25 and Sunday, Feb. 26. The Pit Party will take place before the event from 10:30 AM to 12:00 PM.

*Please note, you MUST have a ticket to Monster Jam to purchase a ticket for the Pit Party. This is an add-on package, not a ticket to the event.
Doors
Doors open 1 hour prior to the event.
Event Parking
Don't leave home without knowing where you're going to park! Reserving event parking with ParkMobile provides an opportunity to pre-pay for parking facilities at or near INTRUST Bank Arena. Drive directly to the lot and have a guaranteed spot waiting for you. 

Reserve Your Parking Spot Here

Please Note: INTRUST Bank Arena owned and operated parking lots include Lots #1-4. All other parking lots are independently owned and operated.
Health & Safety Information
Please be aware that INTRUST Bank Arena / ASM Global reserves the right to implement health & safety policies pertaining to this event in order to keep employees and guests safe. At this time, we do not anticipate face masks being required, however this policy is subject to change at any time. Thank you!
Clear Bag Policy
The INTRUST Bank Arena clear bag policy will speed up the entry process into the venue, improve security and limit touch points. Clear bags allow staff to check for prohibited items without having to touch or open a bag. This will also prevent staff from having to touch personal items of guests.
The following outlines bags that are permitted:
Bags that are clear plastic, vinyl or PVC and do not exceed 14″ x 6″ x 14″
One-gallon clear plastic storage bags (Ziploc bag or similar)
Small clutch or purse, with or without a handle or strap, that do not exceed 5.5″ x 8.5″ (approximately the size of a hand)
An exception will be made for medically necessary bags or equipment after proper inspection and have been tagged by security. For questions about medical equipment or other needs please contact the Guest Services Department at 316-440-9029.
Prohibited bags include, but are not limited to:
Purses larger than a clutch bag
Briefcases
Backpacks of any size
Drawstring bags
Fanny packs
Luggage of any kind
Computer bags/cases
Camera bags/cases
Diaper bags
Coolers
Duffle bags
Binocular bags/cases or any bag larger than the permissible size
Fans will continue to be able to carry items allowed into the arena in a permissible clear bag, such as cameras. This policy pertains to bags and is not an all-inclusive list of items that are prohibited from being taken into the venue.
Camera Policy
Small point and shoot cameras only. No 35MM or detachable lens cameras. No audio or video recording devices.
(Subject to change)

Intrust Bank Arena
500 E. Waterman
Wichita, KS 67202
(316)440-9000
www.IntrustBankArena.com

– Wichita Events & Things To Do –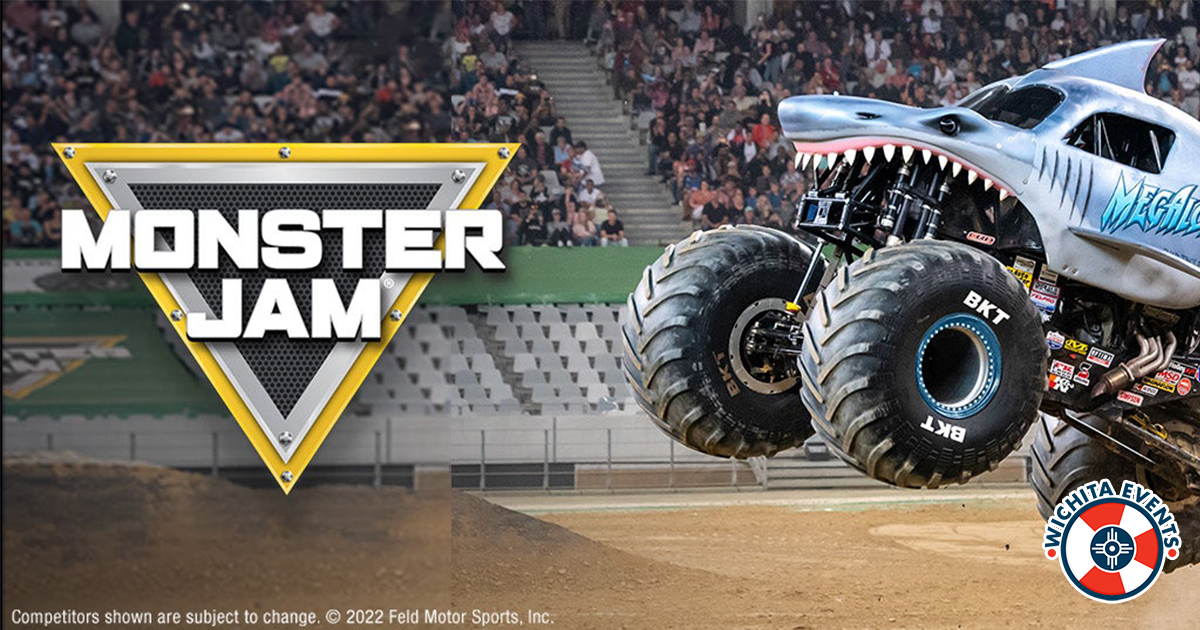 Saturday, February 25th, 2023 @ 01:00
Intrust Bank Arena