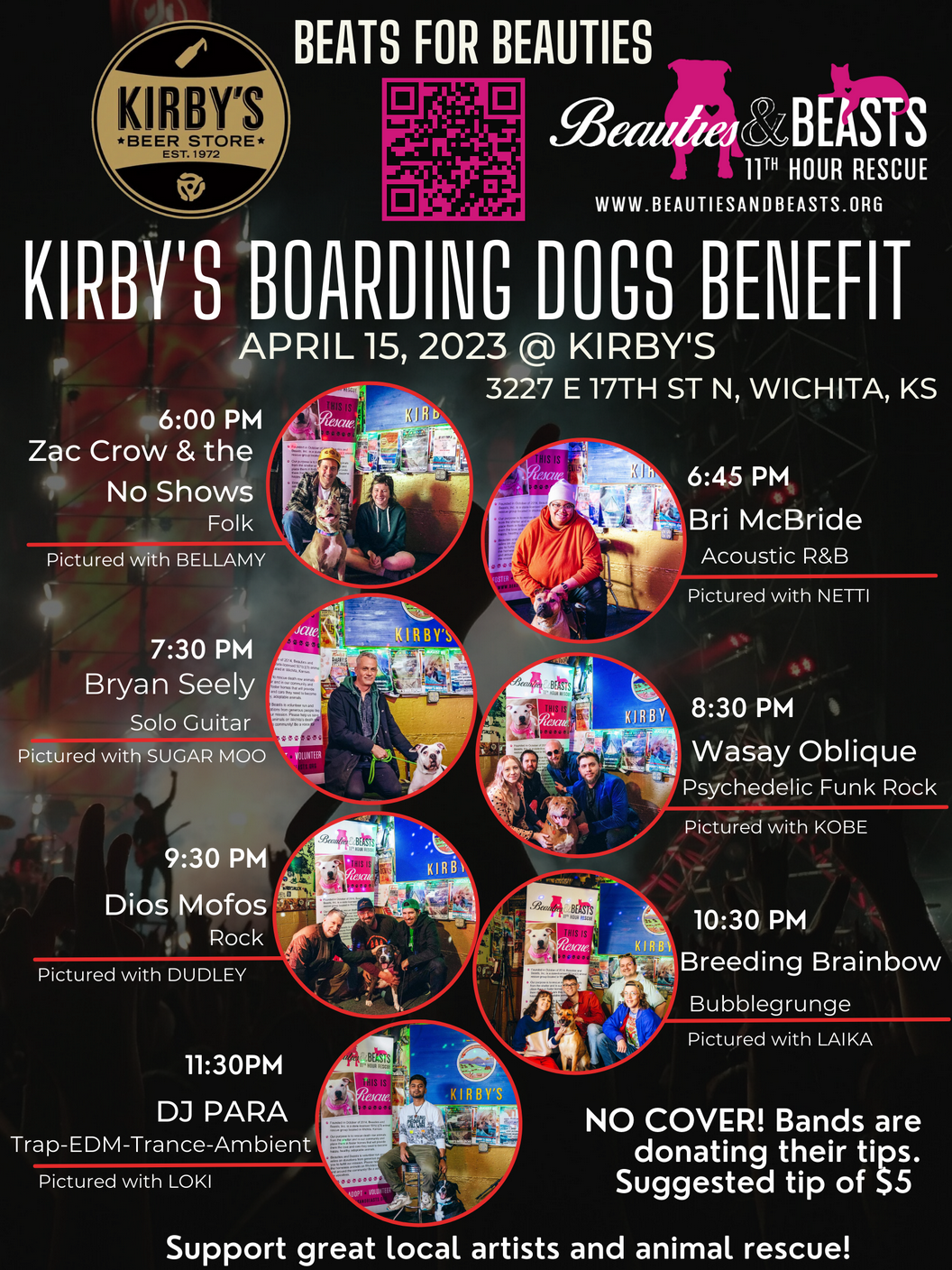 Saturday, April 15th at 6PM
Join us for an evening of music, food and celebration of the boarding dogs in Beauties and Beasts care!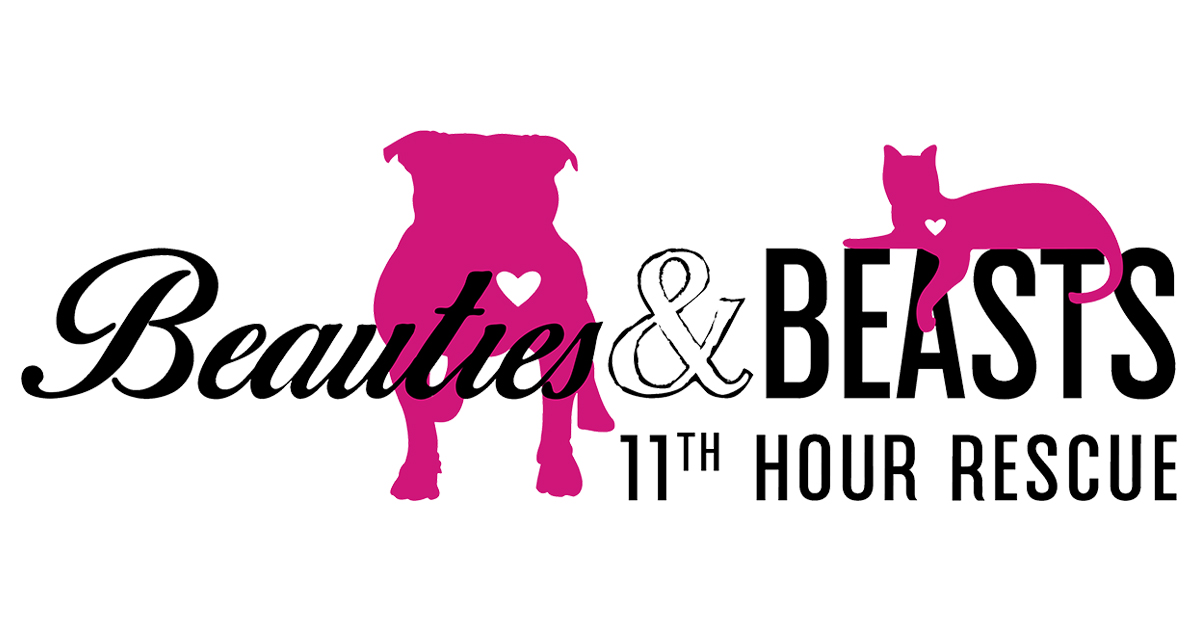 Learn about your local pet rescue and help us continue to serve the Wichita area!

Our generous lineup of artists are all local acts, old and new, of different genres, who are graciously putting their talent and time to serve our cause, and donating their tips to our rescue.

Suggested tip of $5!
All proceeds will go to our pups, safe from death row at our boarding facility, but still looking for a foster or forever home.

Line up:
6:00pm Zac Crow and The No Shows (folk)
6:45pm Bri McBride (Acoustic RnB)
7:30pm Bryan Seely from The Comfort Revue (solo guitar)
8:30pm Wasay Oblique (Psychedelic Funk Rock)
9:30pm Dios Mofos (Rock)
10:30pm Breeding Brainbow (BubbleGrunge)
11:30pm DJ PARA (Trap-EDM-Trance-Ambient)

Tips accepted in the following ways:
-Cash donations in the form of tips for the bands.
-Credit card tips (venmo, paypal, facebook fundraisers)
-Checks
-Services, gift cards (Always helpful for other fundraisers).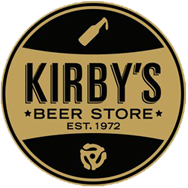 Kirby's Beer Store
3227 E 17TH ST N
WICHITA KS 67208
www.KirbysBeerStore.com

– Wichita Events & Things To Do –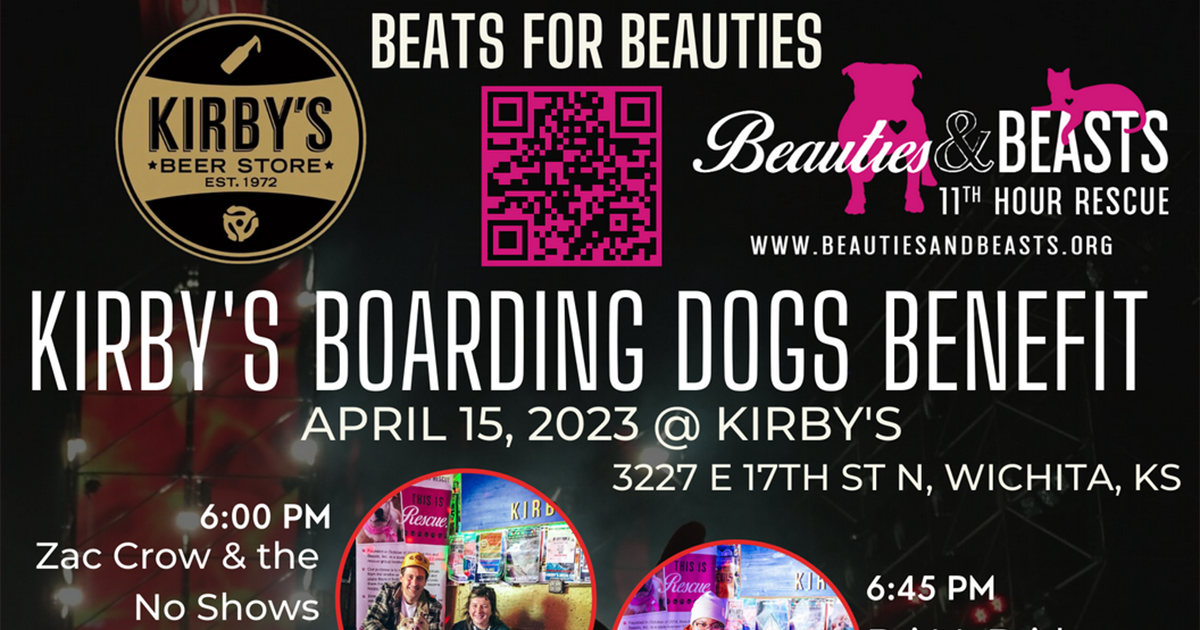 Saturday, April 15th, 2023 @ 06:00
Kirby's Beer Store