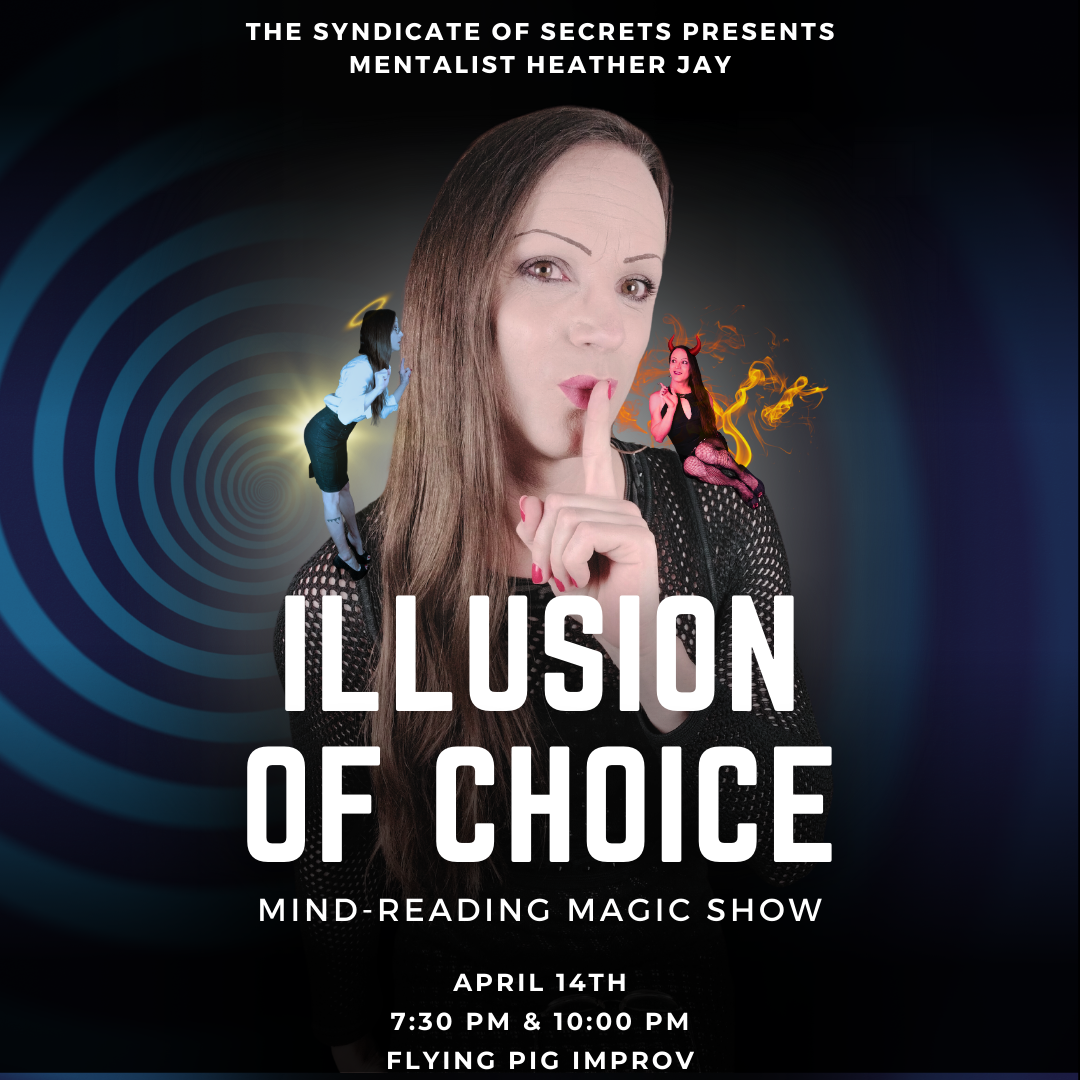 Do you believe in "free will"?

You might NOT after witnessing "The Illusion of Choice"!!!
Psychological Illusionist Heather Jay returns to Flying Pig Improv in Wichita, KS for a one-of-a-kind mentalism show that will leave you mesmerized.

Get to Flying Pig Improv, located at 3203 E. Douglas Ave. on April 14th for an unforgettable night of mind-bending illusions and jaw-dropping feats of impossibility.

"The Illusion of Choice" will take you on a journey through the inner workings of the human mind. Prepare to be amazed as Mentalist Heather Jay reads your thoughts, predicts your actions, and even influences your decisions without you even realizing it. With her incredible powers of perception and her uncanny ability to tap into the hidden depths of the human psyche, Heather will leave you questioning everything you THOUGHT you knew.

With special guest Comedian Meghan Welch, you can expect plenty of laughs and entertainment to go along with the mind-bending illusions. Megan's unique brand of comedy is the perfect complement to this evening of spellbound mystery.

What are you waiting for?
Get your tickets now for "The Illusion of Choice" and experience the thrill of this one-of-a-kind mentalism show. With two show times, there's no excuse to miss out on this incredible event.
Reserve your tickets SOON before both shows SELL OUT!!!

This event is Rated R.
Must be 17+ to enter unless accompanied by an adult.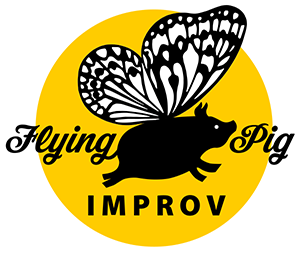 Flying Pig Improv
3203 E. Douglas
Wichita, KS
www.FlyingPigImprov.com

– Wichita Events & Things To Do –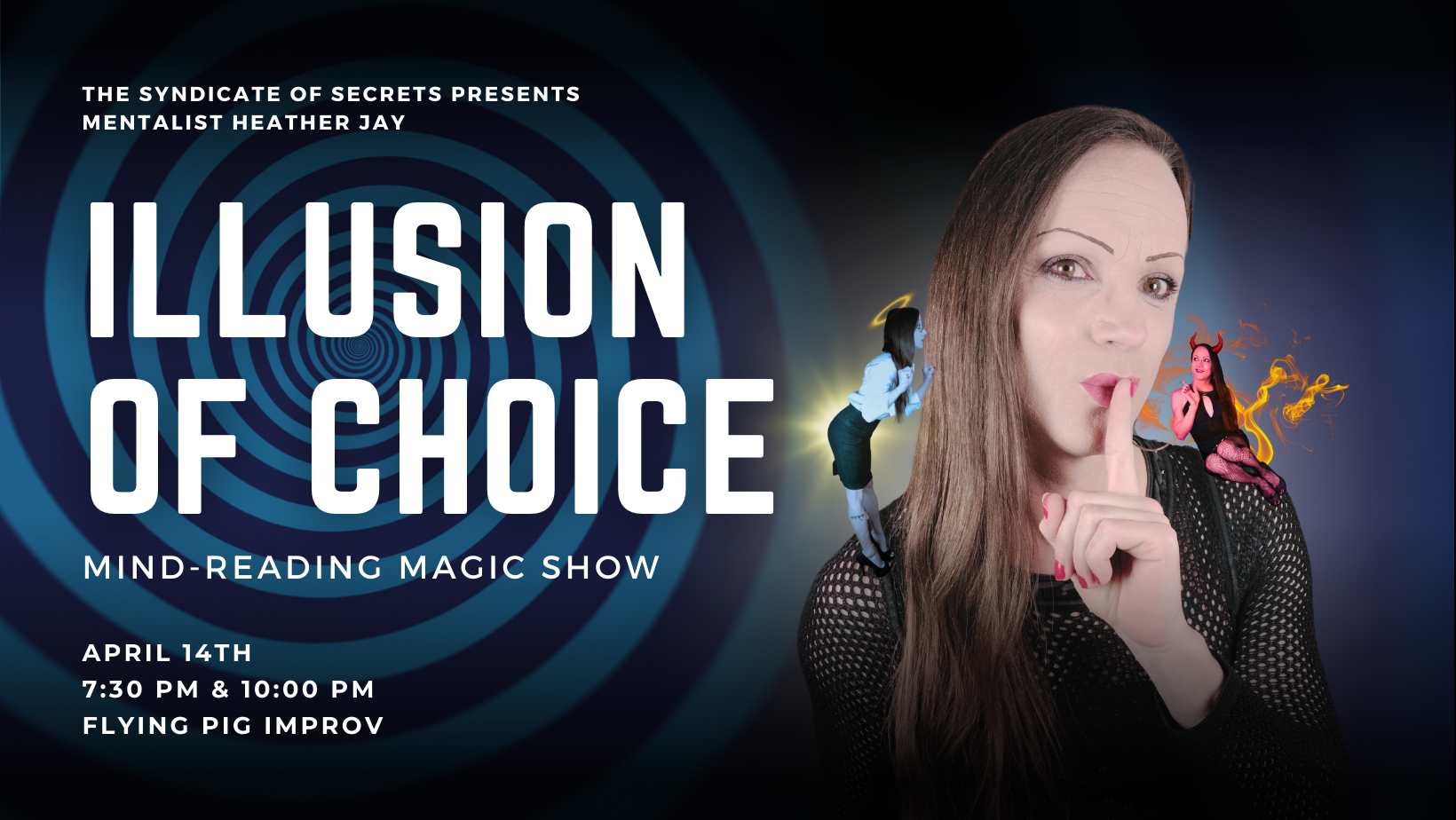 Friday, April 14th, 2023 @ 07:30
Flying Pig Improv