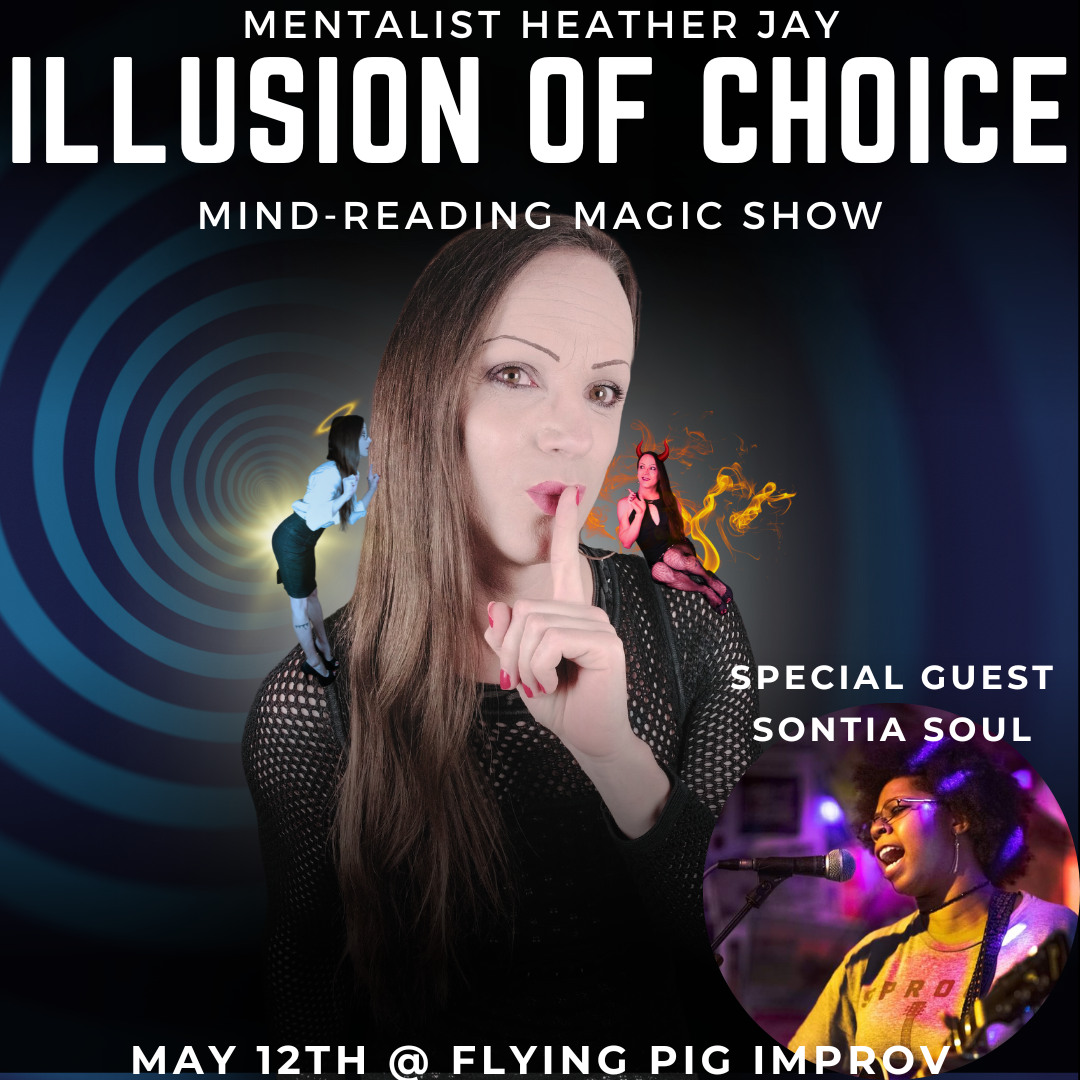 ⭐ ⭐ ⭐ ⭐ ⭐
"I can't believe what I just saw! This can't be real!"
– Elenor B. (Wichita, KS)

⭐ ⭐ ⭐ ⭐ ⭐
"I'm straight up shook. For real bro."
– Arden S. (Wichita, KS)
Looking for an unforgettable experience that will leave you questioning reality?

Look no further than "Illusion of Choice," starring the incredible Mentalist Heather Jay!
With mind-reading and hypnosis like you've never seen before, Heather Jay will have you wondering whether you truly have control over your own thoughts and actions.

"Illusion of Choice" will take you on a journey through the inner workings of the human mind.
Prepare to be amazed as Mentalist Heather Jay reads your thoughts, predicts your actions, and even influences your decisions without you even realizing it. With her incredible powers of perception and her uncanny ability to tap into the hidden depths of the human psyche, Heather will leave you questioning everything you THOUGHT you knew.

Both shows on May 12th will include a performance by very special musical guest Sontia Soul!

NICHOLAS YOCUM BENEFIT SHOW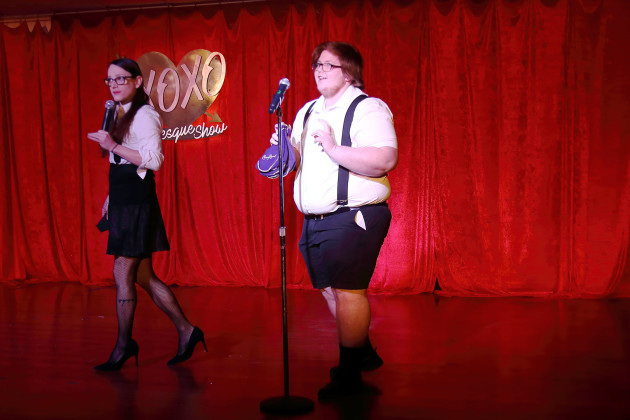 Portions of the proceeds from both May 12th performances of "Illusion of Choice" will be donated to assist local Wichitan (and great friend of Wichita theater) Nicholas Yocum replace his humble automobile that was stolen and destroyed the night of Friday, April 21st. Nicholas is a true friend of the Wichita performing arts community, donating his time, energy, money and effort whenever he can. Nick's car is vital in his daytime role as a home health aid. We want to help Nick recover as quickly as possible after his loss. We are accepting donations on behalf of Nicholas. 100% of the donations you make during your purchase today will go directly to Nicholas to help him replace his car.

So… not only will you be entertained on May 12th, but you'll also be helping out a great cause!!!

With two showtimes on Friday May 12th – 7:30 pm and 10:00 pm – there's no excuse to miss out on this incredible event!!!
Get your tickets now and prepare to be amazed!!!

What are you waiting for?
Get your tickets now for "The Illusion of Choice" and experience the thrill of this one-of-a-kind mentalism show!!!
Reserve your tickets SOON before both shows SELL OUT!!!

This event is Rated R.
Must be 17+ to enter unless accompanied by an adult.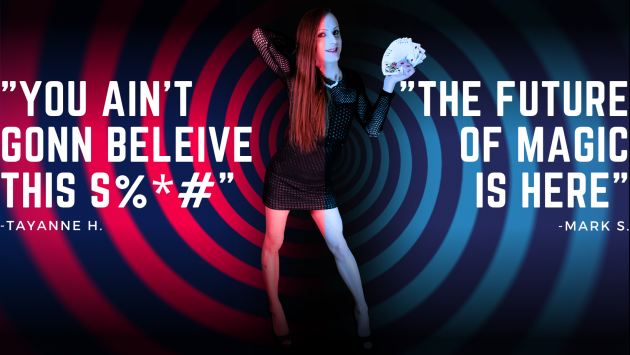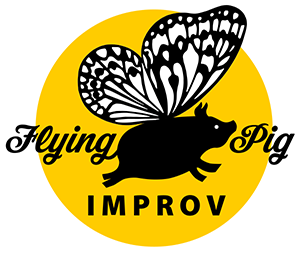 Flying Pig Improv
3203 E. Douglas
Wichita, KS
www.FlyingPigImprov.com

– Wichita Events & Things To Do –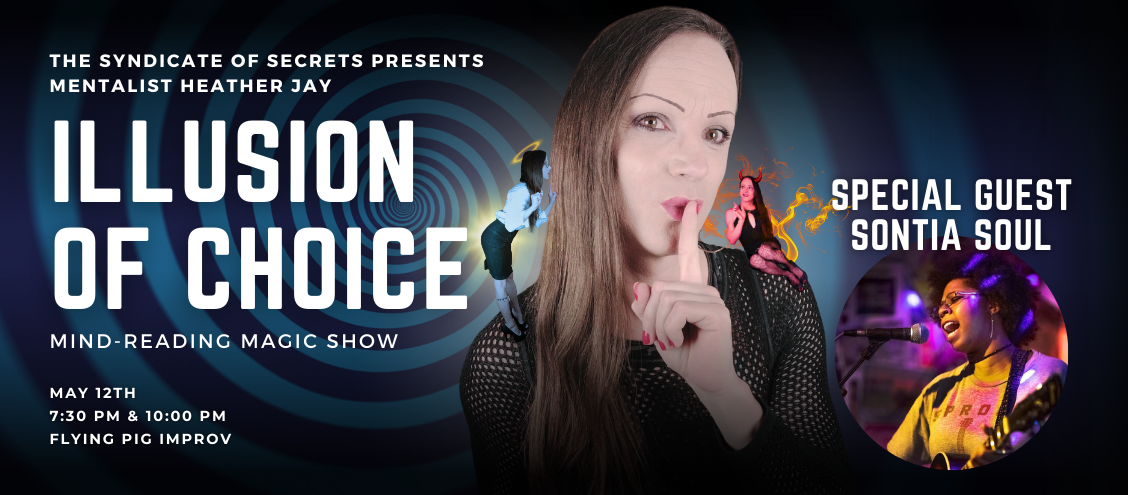 Friday, May 12th, 2023 @ 10:00
Flying Pig Improv