Hempfest is a 1 day event that offers live speakers, live entertainment, vendors, and real Hemp Cannabis education in a family friendly environment.

10-6om Saturday January 28th. Hilton Garden Inn downtown Wichita. 316-215-9045

We envision that attendees of the Kansas Hemp Fest will gain a better understanding of the cannabis industry; visit with our vendors, speakers and law makers.

The more Kansans educated on just how cannabis in Kansas can be a medicinal and an economic resource; the better.

Vendor booths and sponsorships now available. 316-215-9045

Saturday registration opens at 8am. Expo at 9
Expo floor is 9-5
Seminars 10-4:30 Saturday.
5pm: VIP rooftop cocktail reception
10am Main stage Welcome.
Kansas Legislative update live from Topeka.
What's in the Kansas bill and what's not? Daniel Shafton Kansas Cannabis Chamber of Commerce.
Looking to invest in the Kansas green rush? Hear from a Wichita based real estate and development team prepared to get your Kansas cannabis start up going and growing start to finish. KannaCRE
From Big Dog to Big time Hemp farmer. Meet grower Sheldon Coleman of Sunnyland Farms in Andover Ks. A hemp family journey indeed.
Cannabis Nursing is here..but just what is it? Meet Amy with Green Healing Solutions. Whys will the nursing arm be so important in Kansas?
Looking to start your own dispensary retail store? What does it take to get into the biz? Meet broadcaster turned multi-state canna broker and now founder of the popular bougie' and boutique "Kannabliss" CBD dispensaries. Mr. Brett Harris.
Ready to get you Kansas start-up growing or just going after laws change? Meet the team behind the largest Wichita indoor hemp farm who's more than ready.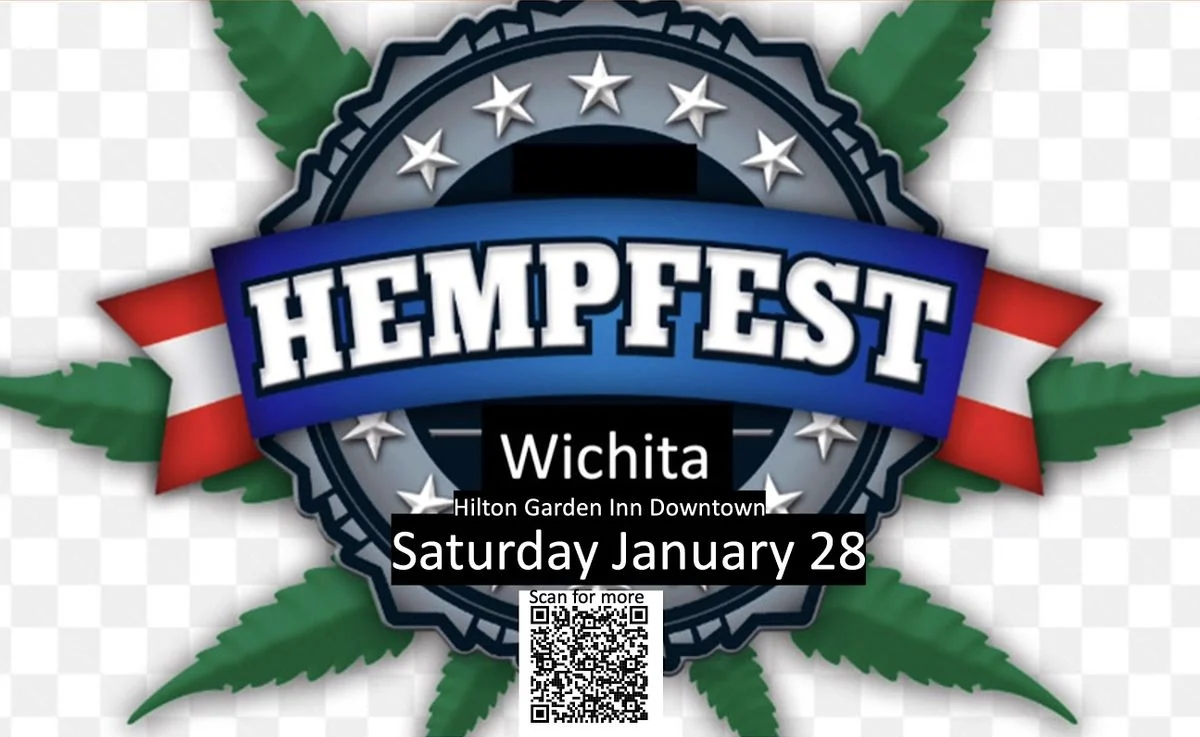 Saturday, January 28th, 2023 @ 10:00
Hilton Garden Inn Wichita Downtown