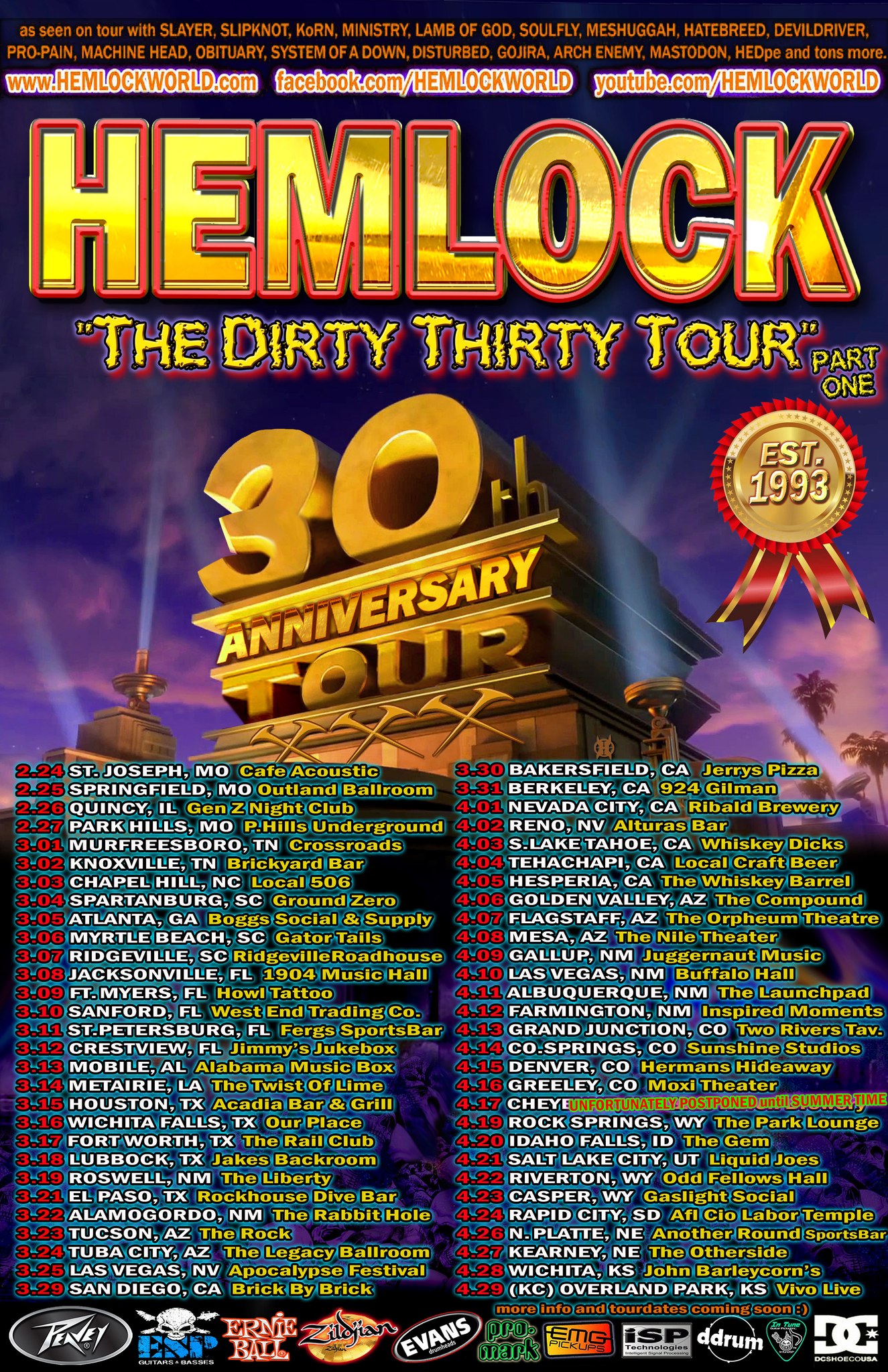 Friday, April 28th 2023 at 8PM
Get ready to experience the unbridled power of heavy metal as Hemlock, the kings of self-promotion, take the stage at John Barleycorn's. This Las Vegas-based band, comprised of Chad Smith on vocals and bass, Jerad Johnson on guitar, Timothy Groce on guitar and background vocals, and Brian Smith on drums, has been wowing crowds since 1993 with their unique blend of chugging riffs, deep bass tones, rhythmic grooves, and catchy lyrics.

Hemlock's positive and creative lyrics will have you humming their hooks for days. And with their wide variety of merchandise options, including t-shirts, hoodies, candles, lunchboxes, antennae balls, and even panties, you can take a piece of Hemlock's energy and creativity home with you.

But the real Hemlock experience is their live show. Hemlock knows how to get the crowd involved and put on the show of a lifetime, every time. Hemlock has toured extensively throughout the United States, as well as Canada, Europe, and Japan, sharing the stage with heavyweights like Slayer, Slipknot, Ministry, Meshuggah, and Disturbed, just to name a few.

Don't miss your chance to see Hemlock at John Barleycorn's on Friday, April 28th at 8pm. Get ready to bang your head as Hemlock delivers a night of pure, unadulterated heavy metal bliss.

John Barleycorn's
608 E. Douglas
Wichita, KS 67202
(316)866-6792
www.BarleycornsWichita.com

– Wichita Events & Things To Do –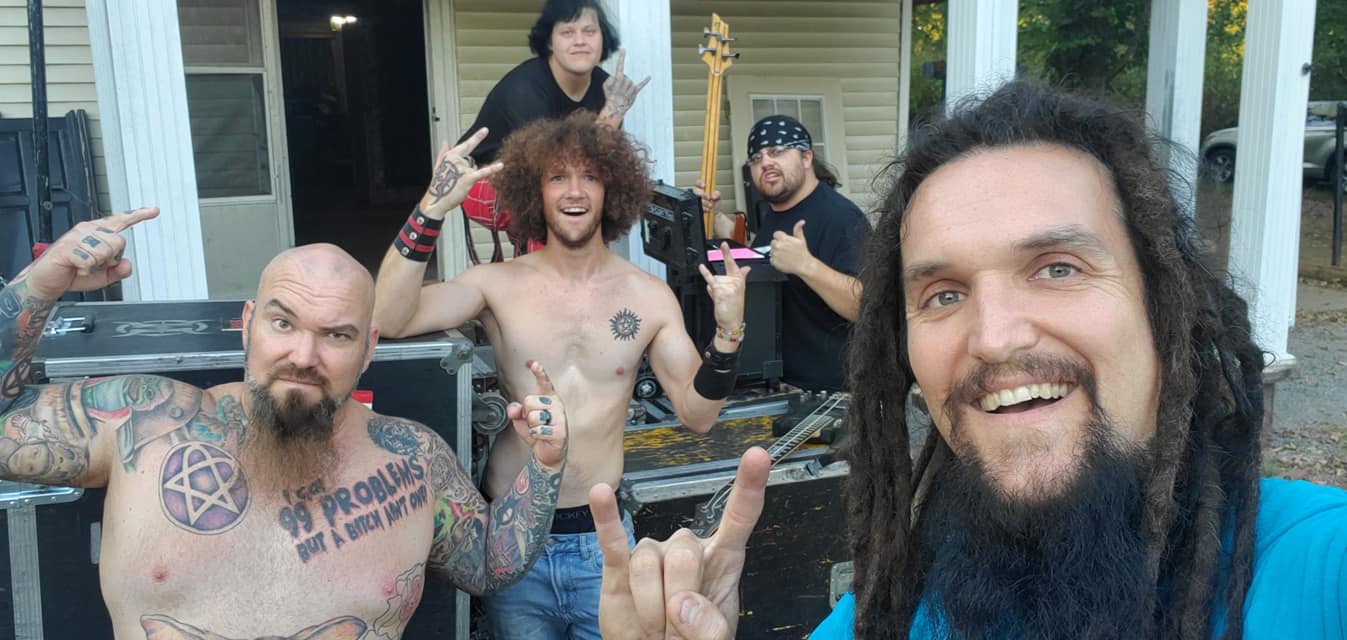 Friday, April 28th, 2023 @ 08:00
John Barleycorn's