Join us with Landon Huslig and hear how he developed Wichita Life and uses email to connect with their audience!
About this event
Are you looking to improve your email marketing strategy and find ways to connect with your audience? Join us as we hear from Landon Huslig on how he built Wichita Life, a digital media platform with the goal to amplify Wichita. There are many tactics and platforms that he uses, and he will take us on that journey while specifically focusing on email marketing.
He'll share the Wichita Life story and how the Wichita Life Update came to life. Landon has developed a tone, voice, and format for Wichita Life and he'll walk us through his writing process and the importance of email marketing and an owned audience. He'll share examples of how he creates compelling email campaigns and some ideas on how to increase open and click-through rates.
Don't miss out on the opportunity to hear a local success story and how to take your email marketing efforts to the next level.
5 Takeaways:
1) You need an email list
2) How to provide value to your audience
3) Find your format
4) How to keep things short and sweet
5) How to be human & conversational
Location:
Advanced Learning Library
Event Details:
11:30 – Noon Lunch
Noon – 1:00 pm Presentation
About Landon Huslig
Landon and his wife Candace run Wichita Life, a digital media platform with the goal to amplify Wichita. Wichita Life consists social media accounts (56k followers), podcast, talk show, and 3x per week email newsletter called the Wichita Life Update (14k subscribers). Wichita Life isn't Landon's full-time job; by day he works as a pipeline engineer for Flint Hills Resources. Learn the Wichita Life story and why email marketing is so important in 2023.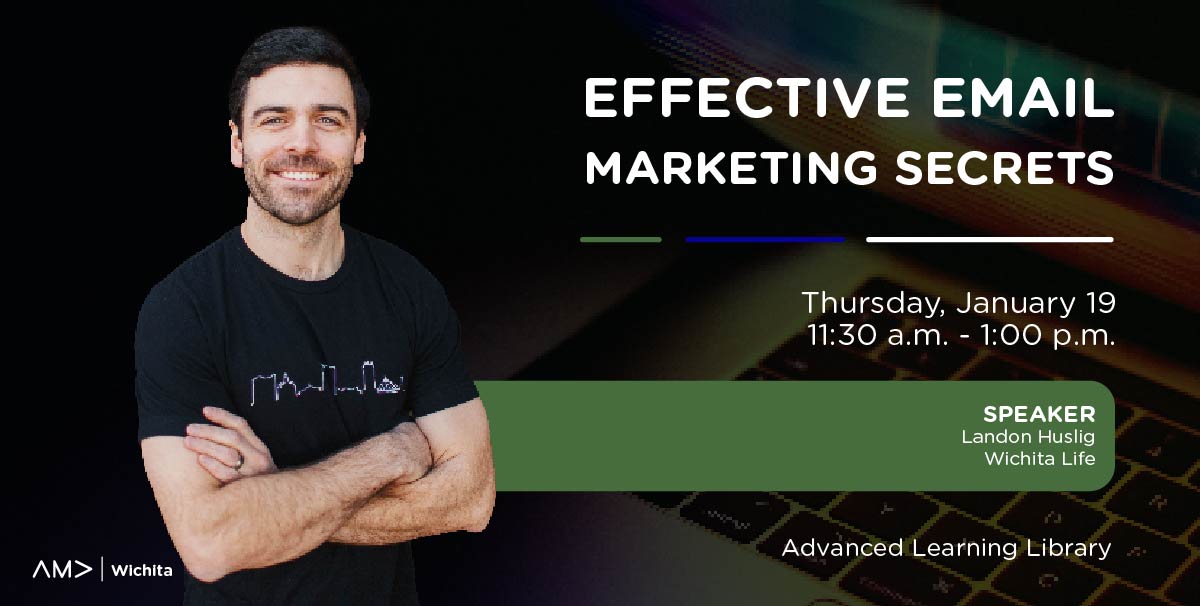 Thursday, January 19th, 2023 @ 11:30
Wichita Public Library – Advanced Learning Library