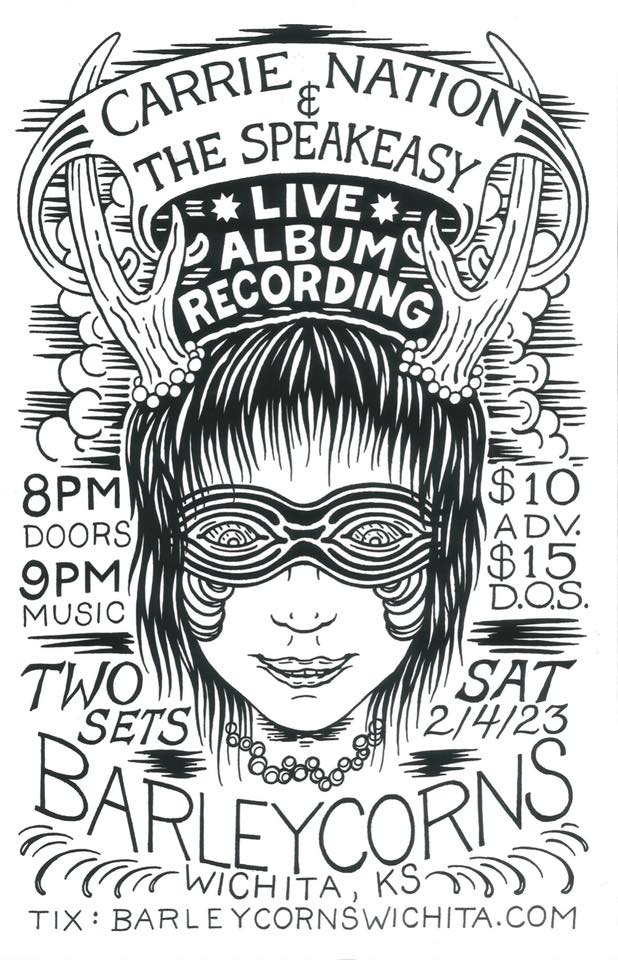 It's been a long time coming, but Carrie Nation & The Speakeasy is finally recording a live album! And where else but Barleycorn's?

Saturday, February 4th the band will be playing 2 sets and recording audio & video.
Doors: 8pm CST
Music: 9pm CST
Tickets: $10/advance, $15 Day of Show
Tickets: barleycornswichita.com
IG: @CNSICT
www.cnsict.com

From the band:
Hey, Folks! We're excited to be recording our first live album, and grateful to be doing it at a place we consider home base. We have so many great, if hazy, memories playing at Barleycorn's over the years. We are fortunate to have had such enthusiatic crowds in this room, and we'd love to document that. So, please join us for this memorable evening, and help us capture that magic on an album.
We've always considered ourselves a live band. Over the last 15 years, we've had the honor of playing over a thousand stages. We've tried to bring a fresh perspective to each show with ever-changing arrangements and setlists. The albums we release have evolved over the years, and so has our live show.
Many songs from the early albums have been reworked through various lineups and eras, and we want to document that evolution through this album.
We'd like to thank everyone for still coming out after all these years. Let's make this night at Corns one to remember!
John Barleycorn's
608 E. Douglas
Wichita, KS
www.BarleycornsWichita.com
– Wichita Events & Things To Do –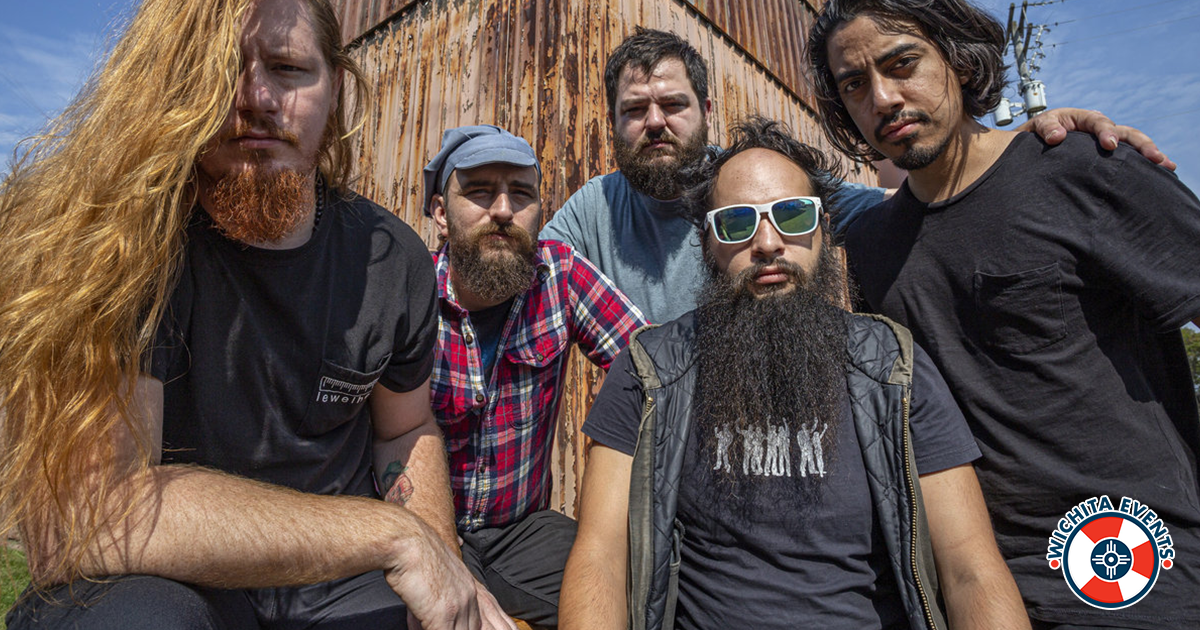 Saturday, February 4th, 2023 @ 09:00
John Barleycorn's