For over 20 years now, Aaron Watson has traveled the land as country's ultimate underdog troubadour – a truly independent artist with the spirit of the American frontier in his veins, and a self-made empire to match.  Working without corporate backers, he has nonetheless reached the Top 10 of Billboard's Country Album chart five separate times – an impressive feat by any standard – and that includes his triumphant 2015 set, The Underdog, which landed at Number One. Matching sold-out shows across the country with homegrown hits, he's followed suit at country radio, making history in 2017 with "Outta Style" and "Run Wild Horses." But despite the success, the Texas native remains a fighter punching far above his weight, constantly defending his right to be in the ring. And with his new album, Unwanted Man, he reminds all who care to listen that it's just fine by him.

"It's not like, 'Is there any gas left in the tank?'" Watson says, explaining the tireless drive behind his 18th studio set. "This is just who I am. I still without a doubt believe I haven't written my best song yet, and I kind of feel like I'm just getting started." Still pushing into the wind, Unwanted Man finds a creative renegade continuing to do what he does best, now working at the most "dangerous" level of his career. Counted out time and time again, the singer-songwriter reaffirms his steadfast commitment to his craft, and takes his go-it-alone spirit to new levels.  Eleven songs were written at home in the early months of the pandemic – with Watson's "90-percent solo" writing style serving him well. He then co-produced the set with his drummer and studio mate, Nate Coon, and even shot the album cover himself, using his iPhone after his photographer contracted COVID-19. And then, just as the album was set for release, Watson suffered the first vocal injury of his career, with mandatory voice rest adding yet another wrinkle of adversity. But it was all taken in stride. This artist is used to weathering storms.

"You just have to roll with the punches," Watson says, knowing full well what that means.  Seventeen years into his journey, Watson reached a hard-to-comprehend milestone in 2017, becoming one of the only independent artists to crack country radio's Top 10 in the last half century. "Defying gravity" with his free wheeling country rocker, "Outta Style," he had a bonafide hit and almost two decades of sold-out momentum on his hands, reaching a pinnacle that should have sent him to the next level – yet still, Watson found the mainstream gates difficult to unlock.

TEXT COUNTRY to 49798 for concert updates
All Ages
Support acts subject to change

Wear your Cotillion merch and jump to the front of the GA line.

A limited number of table reservations are available by calling 316-722-4201 or in person at The Cotillion. Coat check is open during events to check your coats, hats, merch and more. Coat check is located next to merch by the front doors. All sales are final.  No exchanges or refunds unless a show is cancelled or postponed.

COVID-19 Show Policy: There are no restrictions on this show but we encourage face masks when you can not social distance and ask that you stay home if you are feeling sick or have been exposed recently to someone with COVID-19. 

The Cotillion
11120 W. Kellogg
Wichita, KS
www.TheCotillion.com

– Wichita Events & Things To Do –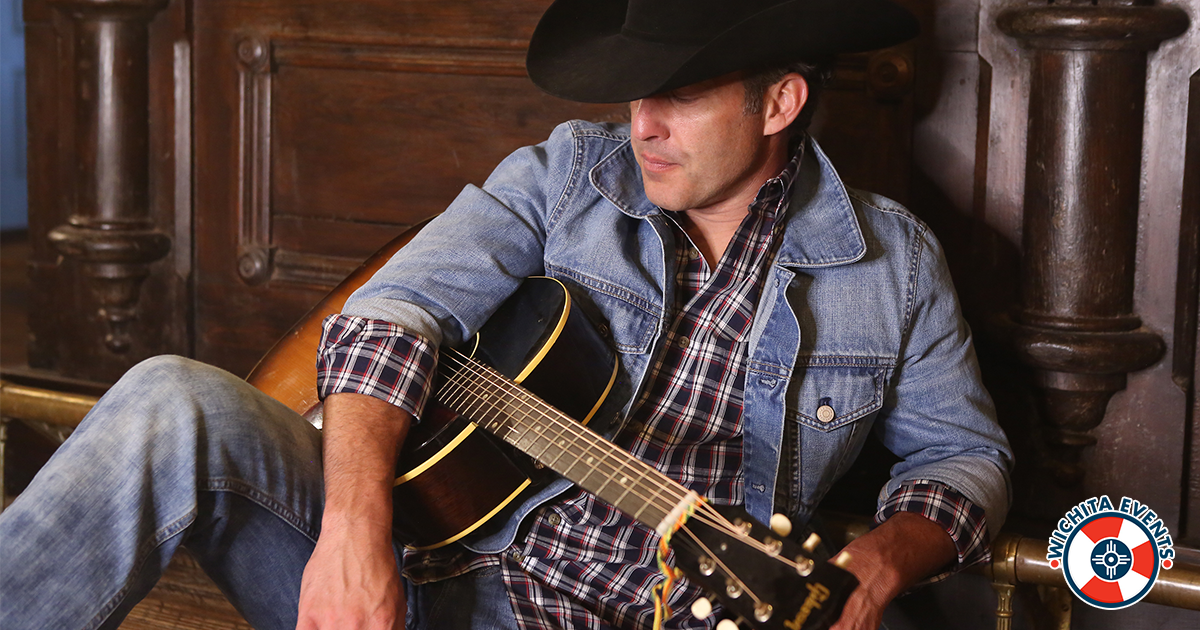 Friday, March 24th, 2023 @ 08:00
The Cotillion